Curd or Yogurt, What's the Difference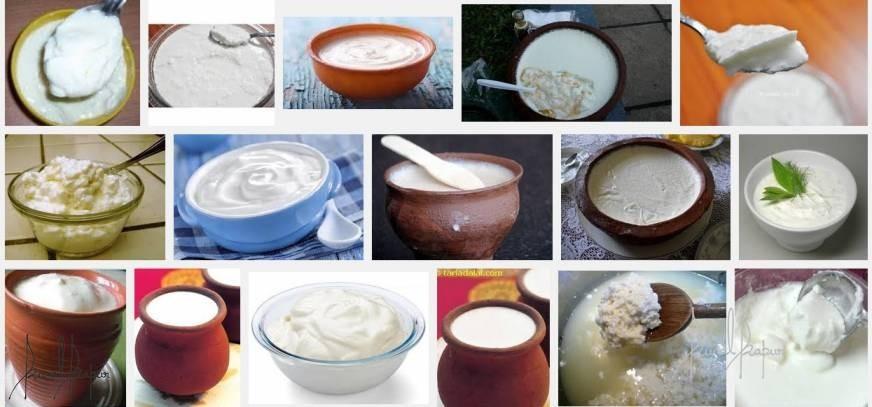 For the longest time I misunderstood curd with yogurt. I can't blame anyone but myself for over looking the difference. I was always told that curd and yogurt are the same just the names were different. Some say that curd is what we call in India and yogurt is American word. Many chefs liked to put the word yogurt on the menu because it sounded cooler. Then again some say that yogurt is thicker than curd and that is the difference. And to complicate the matters there is now probiotic yogurt available in the market. So Curd, Yogurt or Probiotic Whats the difference anyway? Are they just names to the same product or do they differ from each other?
After a lot of research and consulting with a close friend Ms. Seema Singh, who is the Chief Nutritionist at a leading hospital in Delhi, things became very clear.
Before I begin I have to clarify that curd generically is a word that refers to the milk solids that are left after curdling of milk by way of adding a curdling agent that is acidic. This process gives us curd that is further processed to make cheese. So paneer that we know is technically curds obtained from splitting the milk. The other curd is obtained by way of fermenting by adding a bacterial culture to boiled and cooled milk. For the sake of clarity in this article I am referring to curd as dahi.
Curd or Dahi is made by boiling and cooling the milk to 30-40c and adding a spoonful of curd. Now curd has Lactic Acid bacteria that are called "Lactobacillus". This bacteria multiplies itself in the ambient temperature of 30-40c and in few hours ferments the milk to form curd. Curd is a rich source of calcium and protein and is good for lactose intolerant people (though it depends on the degree of tolerance of an individual towards lactose).
In India curd is regarded as an ingredient that is very good for stomach as it aids digestion and gives a cooling relief from spicy foods. But because curd and its bacterial strangth vary from one home to the other hence it is not a standardised product. So the good bacteria present in curd may or may not reach the intestines alive to give the health benefits that it is touted as.
Yogurt is same as curd with the difference that the fermentation of the milk is done by adding 2 specific strains of bacteria called Lactobacillus Bulgaris and Streptococcus Thermophilus. Other strains of lactic acid bateria may also be added in addtion to these in a yogurt. The addition of these bacteria makes the product standardised and homogenous. This ensures both quality and right quantity of bacteria in the yogurt. Also this ensures that more of the good bacteria reaches the intestines alive and provide the health benefit they are known best for.
Probiotics are live microorganisms that provide health benefits to the consumer when given in specific quantities. For any product to be called a probiotic like the probiotic drink or probiotic milk or probiotic yogurt the product must contain a specific strain of live bacteria that are resistant to gastric acid, bile and pancreatic juices and which reaches the intestines alive to give the correct health benefit. Hence any product that is a probiotic is a standardised product.