New Zealand – My Adventure Journey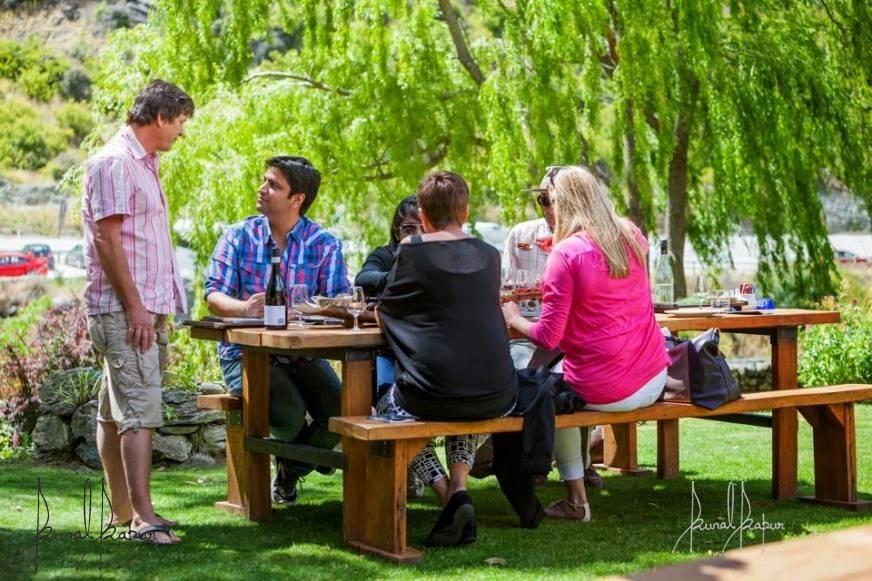 Kia ora!!  That's the greeting that you hear once you meet any Kiwi. It means "Be Well/Be Healthy". That is how they begin a conversation that pretty much flows down in their life style. New Zealand as I always have said is a land of abundance and I was very fortunate to have tasted the best of produce that it had to offer. Not only is it a paradise for wine lovers but also a place to bring out your adventurous side.
Yes New Zealand is buzzing with adventure in almost all the places that I visited. In India people often told me that it is a place to retire and settle down as it is very peaceful and quite. Though I agree that it is peaceful and beautiful place but one cannot be retired in an energetic place like New Zealand. My journey began with Queenstown.
Queenstown is a small resort in Otago, in the southern island of New Zealand. This town is a mix of ultra modern pace along with a very classic culture. It is a place that is still old and young at the same time. It is something that is timeless and yet very trendy.
The beauty of the city owes it to the marvelous mountains that are snow capped in winters and bare and rocky in summers. And just below the mountains are beautiful lakes with crystal clear waters, staging the staggering reflection of the mighty mountains. And around and about the lake is the beautiful city of Queenstown with its wonderful people and a lot of adventure. Lake Wakapitu is the largest lake in Queenstown and a walk along lake covered with time defying huge trees was mesmerizing. The entire walk into the woods along the lake Wakapitu was like experiencing a magical fable right out of a fairy tale.
Things to in Queenstown
Gondola (Cable Car) ride up the mountains and coming down the mountain by a fun filled track on a "LUGE". In simple language on a LUGE you ride a small vessel down the hill navigating all turns and bumps, which is exhilarating, fun for all and above all very safe. 
Visit Walter Peak Station aboard the ESS Earnslaw. Walter peak is known for its farms and cattle besides the scenic views it offers. The TSS Earnslaw as I was told is about 100 years old ship that is fired by steam generated by coal, which is still young at heart. Farmers market at Cromwell. It is a place where one gets to sample fresh produce esp. cherries and nectarines.
Goldfields mining center is a place known in the History of New Zealand to be rich in gold. The natural soil and rocks there were once very high in gold deposits, so much so that, that era is known as the GOLD RUSH. Though there is no more commercially viable mining happening there but still there is enough for an enthusiast like me to discover. And yes I did strike gold. Visit Highland Motor Park and meet Mr. Tony Quinn who is a professional race car driver and owns the place. This motor park is a first of its kind in New Zealand and has a racing track of over 4 kms and if Tony is generous he will give you a ride in his racing car. 
Shotover jet, the fastest that I have been on water I felt like shooting for a high speed bond movie speeding on a river over a jet boat. There are a lot of times when you come so close to the rocky terrain that is protruding from the banks over the river and at some places almost completely covering the river. The experience of dogging the rocks and doing frequent 360 turns on a very high speed boat is what makes dare devils I guess.
A helicopter ride over the highest mountains of Queenstown to reach to the magical place called the Milford Sound. The experience of watching the Milford Sound from the Helicopter was no different from watching the Floating Mountains of Pandora from the Hollywood movie Avatar, the only difference was what I was watching was real
. To some it's Bungy, others call it Bungee. AJ Hackett, a New Zealander pioneered this crazy adrenalin activity called Bungy Jumping in Queenstown, located on the South Island of New Zealand. It is a must do if you are in New Zealand.
Napier is a beautiful city in Hawkes bay. It rests on the eastern coast of the northern island and is famous for its abundant apples, pears and stone fruits. It is also a place that is a home for vineyards that produce some of the most popular labels of excellent New Zealand wine. What takes your immediate attention are beautiful farms of apples that are grown just like vines on a grape. Astonishingly the apples trees are short and are planted just like grapes. Even though the size of the tree is small they deliver a bumper number of fruits. It is a place that is slow, simple and organic.
Visit apple orchards in Napier and try the different varieties of apples. Different varieties of apples are good for different kind of food application. Some are tart and crisp and some are sweet and mushy.
Visit Craggy Range Vineyard. One of the best New Zealand wines is from the vineyard of craggy range in Napier. The must try is the Riesling and the food at the vineyard uses freshest of the ingredients plucked from the kitchen garden.
Cape kidnappers is the most luxurious resort of New Zealand. Cape Kidnappers is truly for the lifestyle of the rich and famous. Set atop 6,000 rolling acres of pasture land, the farm, cape kidnappers offers 5 star luxury lodge accommodation in New Zealand's Hawke's bay. The farm 
encompasses boutique lodge accommodation, an award-winning par 71 golf course and indulgent spa treatment facilities. With 180-degree panoramic views of the Pacific Ocean and a multitude of activities and adventures to be had, cape kidnappers is the perfect escape. Cape kidnappers is also a member of relais & chateaux, an exclusive collection of the finest hotels and gourmet restaurants in the world.
Auckland is a thickly populated city and I was glad to find a lot Indians there. A very trendy and up market city, Auckland has a lot to offer to the discerning traveler. Right from various international cuisines to adventure sports and from scenic beauty to excellent wines, Auckland will just blow you away.
Things to do in Auckland
Waiheke Island is just 40 min ferry ride from Auckland. The thing about Auckland is that it has the most beautiful weather in summers with clear warm skies. A ferry ride in such weather on crystal clear waters is therapeutic. The island is thickly populated and is a weekend getaway destination for people living in Auckland. Once in waiheke definitely one should hit the Palm Beach to soak up the summer sun with the famous Fish n Chips.
The adventurous part comes alive on waiheke islands with the famous Eco Zip that has 3 different zip lines to zip on. Eco zip is a fun filled activity where you are hung on a cable using few attachments. You zip through from one end to the other only supported by a thin steel wire that glides on a main cable.  EcoZip Adventures offers state-of-the-art flying fox zip lines and an eco-immersive forest walk on breathtaking Waiheke Island. 
Rangihoua Olive farm is quite an attraction on Waiheke Island. The farm grows and produces very high quality Olive oil. The staff there is very friendly and organizes tour of the olive oil farms and shows the process of oil from the olives. This was a very interesting and knowledgeable experience.Kennedy Point at Waiheke Island has some exceptional wines and you can enjoy them with a sommelier that is happy to give you a tasting session of their best produce. Do try the fresh oysters with excellent sauvignon Blanc.
Harbor Bridge in Auckland is iconic and you can climb on top of it too. It is a very long and a very high bridge and there are adventure tours organized to professionally climb the bridge. It is easy and exciting once you reach the top. The view of the city and the sea is something that one cannot forget. If you want to be more daring then try the bungee jump
Fishing under the harbor bridge on a fishing boat tour is enjoyable. On a lazy Sunday afternoon you can catch some very plump snapper and cook it too on the boat. It was first time for me to go fishing and boy I enjoyed it. There are plenty of fish and of the best quality.
Sky tower in Auckland is 328 meters in height and is the tallest man made structure in New Zealand. At 192 meters you can take a sky walk around the periphery of the tower or just dive off the sky tower for an exhilarating bungee. The view from the sky tower is breath taking and the city just looks divine.
Finding good food, wines, company and adventure is easy in New Zealand. What is difficult is going back home. Once was not enough will never be enough, have to get back to get more of 100% New Zealand.