What is a Kebab | What is the Meaning of Kebab | Origins of Kebab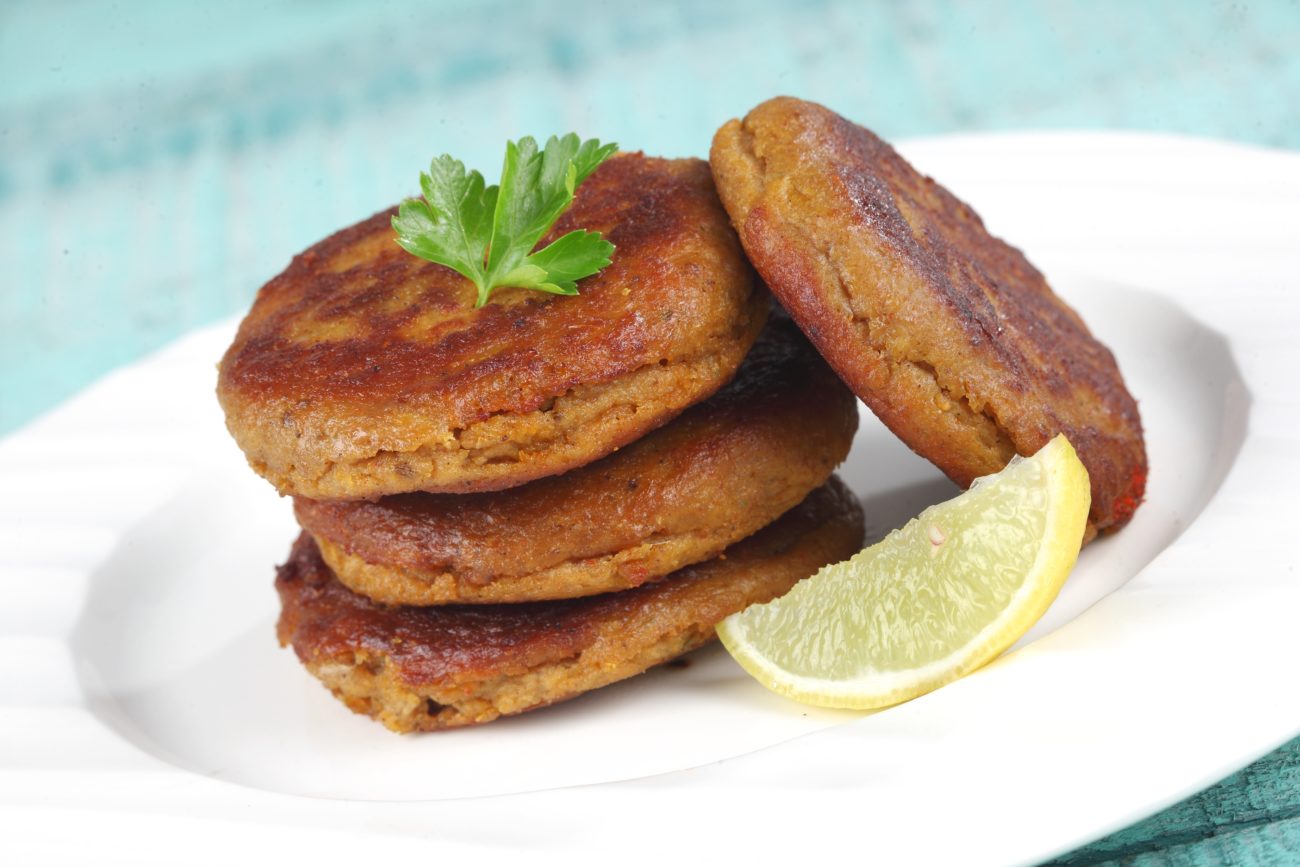 What is Kebab
Meaning
Kebab is made up of 2 words ke & aab, where aab means with water and ke signifies without. So the literal translation is cooked without water which translates to Roasting specifically of meats.
In Babylonian texts kabbaba means burned or charred. The word "Kab" also means to burn.
Origins
I am sure the when man discovered fire he cooked the meat over fire and made the first roasted meat which over centuries got refined and started getting called a kebab.
Though kebab is said to have originated some where in the middle east which is possibly from the Mesopotamia civilisation which is todays region of Iraq, syria, kuwait & turkey. In Mesopotamia also there found oven where there are traces of meats being roasted.
But there is a fascinating find from the harrapan excavations at Kalabanga in rajasthan. The kalabanga excavations found tandoors intact and thats not all. There were charred & now fossilised bones of bird possible chicken found in the tandoor and also lumps of charred dough. Hence a tandoori chicken kebab and tandoori roti are the first known dishes cooked in the tandoor. But dont mistake the marination of today's tandoori chicken to that time & period. The technique could have been the same but the tandoori marination that we know today is quite recent.
But again In South America that was far away from middle eastern & asian civilisations made "anitcuchos (anti- ku- chos) which are grilled meat over skewers.
Oldest mention
The oldest mention of kebab is in a 1000 year old cookbook written in 10th century called "Kitab Al Tabikh which means "Book of the Dishes", written by Ibn Sayyar al-Warraq. Ibn Sayyar Al Warraq mentions in his book about kebab as cut-up meat, either fried in a pan or grilled over a fire.
For centuries, it had been the favourite Arabic cookery book of the Turks. The original manuscript, formerly held in the library of the Aya Sofya Mosque, is still in Istanbul.
Spread of kebabs
Roasting & grilling of meats was a natural phenomena that may have occurred across the world. But with oldest mention of kebabs in the worlds oldest civilisation in Mesopotamia, the spread of these kebabs spread later on to everywhere with the spread of the Muslim influence weather with their travel or conquests, esp in India, africa, europe, china, south east Asia etc.
From here kebab has travelled to far of places like africa, afganistan, azerbaijan, bulgaria, china,
In china esp in the north western region where the "Uyghur's" live who are the muslim minority community of china prepare "Chuan" which are pieces of meats grilled over fire and served.
The French call small skewers as "Brochettes" & Spanish call it "Pinchotos" which are skewered meats grilled over fire.
In india there are recorded accounts of Ibn Battuta (a Moroccon traveller who spent a good time in India), where he mentions kebab being served at the Royals of Delhi Sultanate, at that time delhi was ruled by Muhammad bin Tughluq (around 1335 century) and also mentions that kebab was served with bread in the bazars.
Ever wondered: How Galauti Kebabs are made? Surf the Masala used to make Galauti Kebabs:
Try having few Kebab Recipes