Meaning of Kasuri in Kasuri Methi?
English name of Kasuri methi is "FENUGREEK"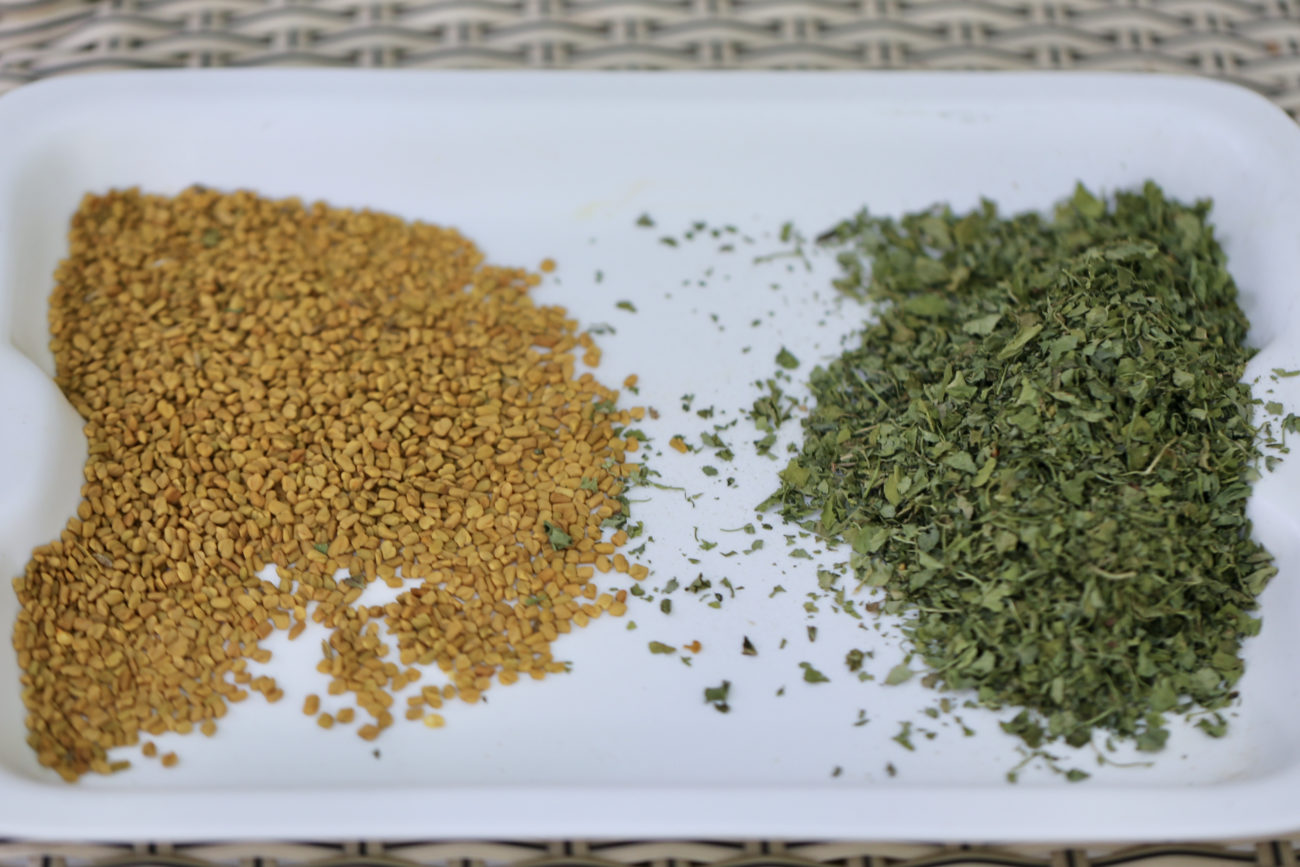 What is Kasuri Methi | What is Kasoori Methi
Kasuri methi also called as Kasoori Methi or Qasauri methi or fenugreek is widely used in India & Pakistan for cooking. Kasoori Methi or just methi is a favourite of Punjabi's in winters with methi aloo being a favourite dish. Both vegetarian and non vegetarian dishes uses methi leaves (fresh & dried) to enhance the flavours. Fenugreek leaves or Kasoori methi works well with meat curries esp when cooked with mutton & chicken.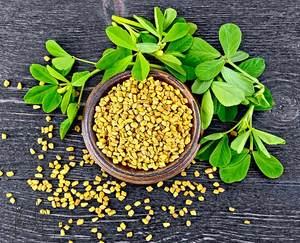 In India methi seeds (fenugreek seeds), methi leaves (fenugreek leaves; dried & fresh) & methi powder (fenugreek powder are used in various recipes. Methi seeds and methi powder is essential in pickles esp raw mango pickle (aam ka achar) and methi leaves powder is an essential ingredient in some of the most popular North Indian dishes. Some popular recipes using kasuri methi are Tandoori Chicken, Chicken Tikka, Butter Chicken, Paneer Makhni, Dal Makhni, Kadai Paneer, Chole Masala, Meat Masala and many more.
Though both methi seeds & methi leaves have a bitter flavour they bring a balance to the complete dish.
What is the meaning of kasoori
It is a comman myth that dried methi leaves is called kasoori methi, thanks to various brands that sell kasoori methi but none of them talk what it actually means.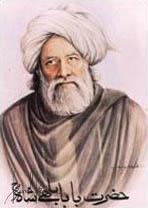 Kasoori methi simply put is methi from Kasur. Kasur is a city in the Punjab region of Pakistan, which also is the resting place of sufi Bulleh Shah. The methi grown in this region was one of the best at the time and hence the methi whether dried or fresh from the Kasur region was known as Kasauri methi or Kasoori methi. But after partition of India in 1947 the same methi was grown in Malerkotla in Punjab India and in Rajasthan area bordering Pakistan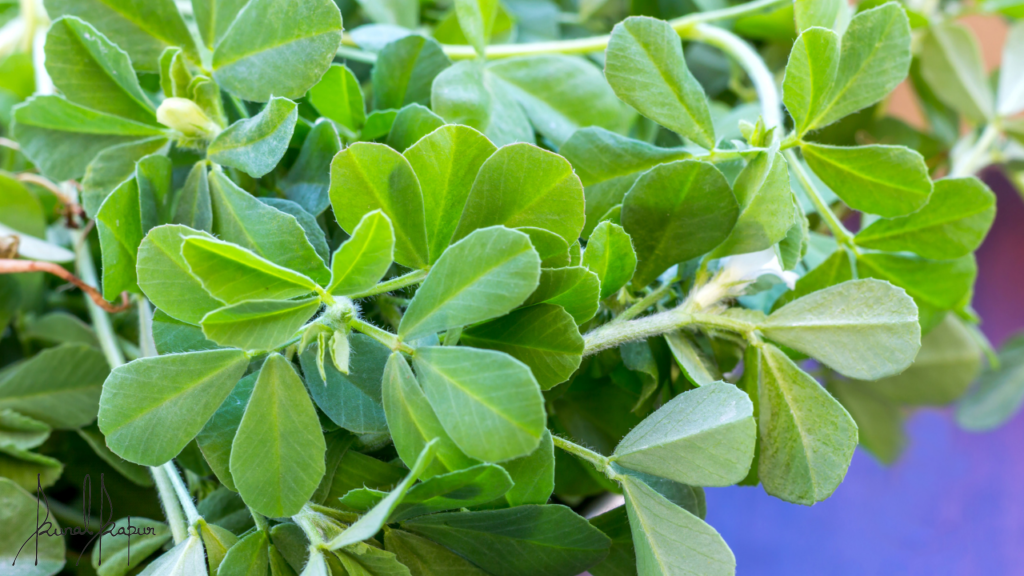 Over the years in India more hybrid varieties of methi are grown and hence the flavour of the original kasuri methi of Pakistan is bit different from the kasoori methi grown in India. Personally I have tasted the kasur variety of methi grown in Nagaur in Rajasthan and find it to be strong in flavour. In today's time methi is widely grown in other regions of India such as Gujarat, Madhya Pradesh and Uttarakhand.
In fact Rajasthan is the highest producer of methi in India and India is the highest producer of methi in the world.
Kasur region was part of Indus valley civilisation and ever since then have been under the influence of various empires from the gaznavids to indo greek to Mughals to Sikhs to the British and many more.
Methi is know to be used in Indian subcontinent from 3000 years ago. And many other ancient civilisations like the greek, Egyptians and Romans are known to have used them for various purposes.
How to dry methi leaves at home
Open up the bunch of methi leaves and pluck the leaves to remove them from their stalk.
Soak methi leaves in cold water to remove any dirt. Wash them thoroughly.
Shake off the excess water from the leaves.
Spread them on to a clean cloth.
Dry them in shade on a hot sunny day for 2-3 days or till they dry completely. You can also dry them under a fan inside the house.
Once completely dried put them in an airtight jar to store.
Do not leave the fenugreek leaves open for long as they have the tendency to pick up moisture quickly which reduces their shelf life considerably.
Health Benefits of Kasturi Methi (Kasoori) or fenugreek
Kasuri Methi highly rich source of folic acid, riboflavin, niacin, vitamins A, B6 and C, with the leaves boasting of Vitamin K; it also contains various minerals such as copper, potassium, calcium, iron, selenium, zinc and manganese. Kasuri Methi is house remedy for reducing and controlling the sugar levels of non-insulin dependent diabetics consists of soaking about 1/2 tsp of methi seeds in a little water overnight and gulping the water and seeds first thing in the morning.
Kasuri methi is very effective in calming heartburns and helpful in case of stomach ulcers.
Masterchef Kunal Kapur recommends to use Kasuri methi in subzi and bread to enhance taste and aroma:
Do try some of the best dishes use Kasuri methi recommended by our chef: